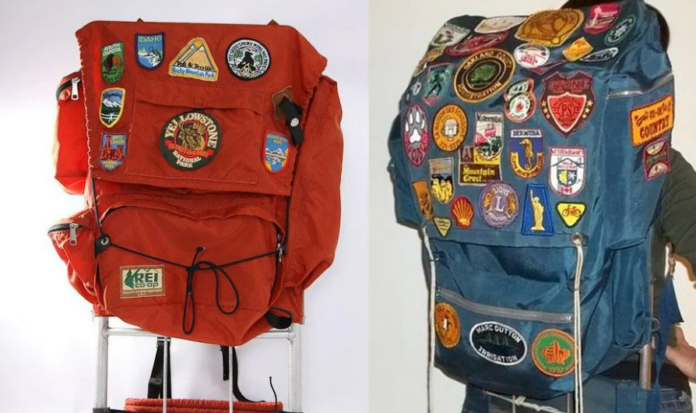 Have you wanted to showcase your individual style? Custom patches are the perfect way to do just that! As more and more people jump on this trend, there's never been a better opportunity than now.
With these unique accessories, you can proudly flaunt what you're passionate about – no matter how widespread or niche it may be. Add a creative flair to any item of clothing in your closet, including vintage hats, beloved shirts, chic jackets, and everyday backpacks. Keep reading to find out the three simplest methods for applying patches to backpacks.
1. Sew-On Patches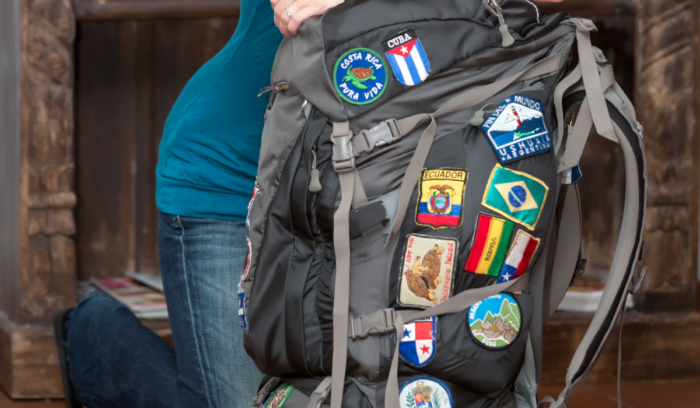 When it comes to applying a patch to your backpack, sewing is the most common and versatile way. Not only can you stitch on patches by hand or machine, but they can be sewn onto almost any fabric without needing specific types of backing for those patches.
This means that you have more freedom when choosing the perfect design for your patch since there's no need to search for compatible backings- just sew them right on.
To make your patch even more of a one-of-a-kind creation, read this article to discover the various types of stitches you can incorporate.
2. Iron Patches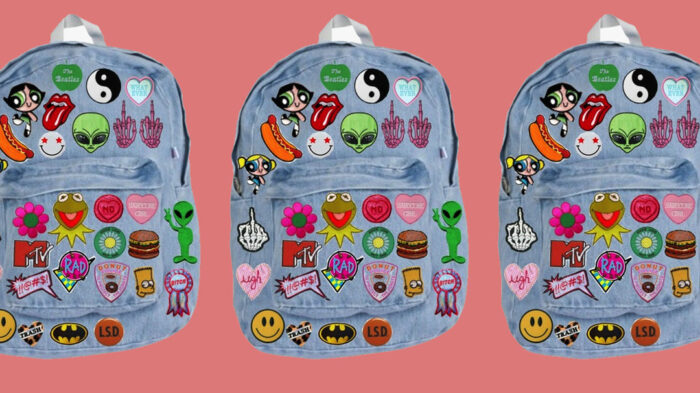 Even if you don't possess advanced sewing capabilities, that doesn't mean you can't use patches to decorate your backpack. You just need to search for iron-on patches instead! Iron-on patches come prepared with a thin coating of plastic on the rear side, which makes application convenient and straightforward.
Showcase your style preferences with these awesomely designed iron-on patches. Applying heat to a patch turns the plastic layer into an adhesive, allowing it to stick to any fabric. Preheat your backpack with an iron and then place the desired patch in its spot before pressing down for 30 seconds.
This method is straightforward but may be difficult when attempting to locate specific patches that are able to use an iron-on attachment.
3. Velcro Patches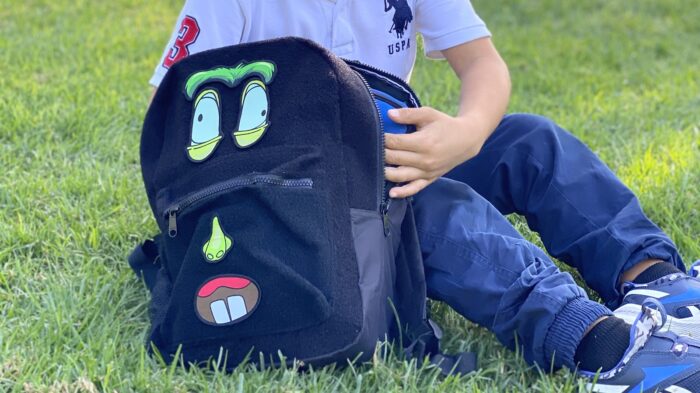 Your third option is to utilize velcro backpack patches. By employing them, you can effortlessly remove the patch or substitute it for another whenever necessary. Velcro patches are composed of two distinct parts that attach together using this special material technology.
To begin, you will need two pieces of fabric. One should be blank on the front side and have velcro on its reverse. This is the part that goes onto your backpack with the velcro facing outward. The other piece will serve as your patch's face and must also possess velcro at its backside for adhesion purposes.
Once the first section of fabric is sewn securely in place, you'll then quickly attach your patch to it by means of a simple Velcro closure – voila! By taking heed of this tutorial, now you know exactly how to add stylish flair to any bag using patches in no time flat.
If you're in search of a quicker way to attach your patches, then opt for iron-on. Or, if you want something that can easily be swapped out based on your mood or the current trend – use velcro!
Are you looking for even more ways to showcase who you are and stand out from the crowd? Then make sure to check out our Fashion & Wear section packed with inspiring ideas.