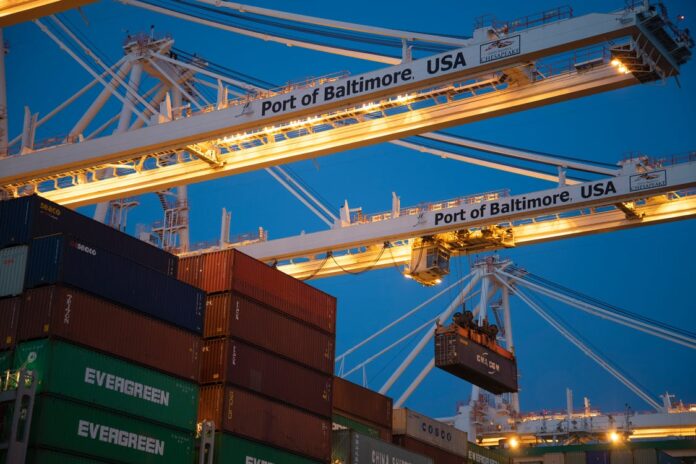 There are many freight services available. When you search online, you'll find plenty of companies willing to ship your items internationally. However, there is much difference between an ordinary freight service and a good freight service. Businesses that just started shipping their goods in the global market may not know the importance of good freight services. But the truth is, the international business and its success depend heavily on selecting the right freight service.
One mistake can lead to poor logistics management, which daunts the success of your global business expansion. Instead, choosing the best freight service for your business can make a huge difference to the international shipping of your goods.
Read on to find more about the right freight services and what you need to consider before choosing one for your business.
Delivery Time
Whatever products you are selling, you possibly need to hire a freight company capable of delivering these products to your clients as quickly as possible. Since this is a matter of international shipping of goods, you and your customers must be patient and reasonable about the delivery times. Still, it doesn't imply that you should let your customers wait for a longer time. That's why it's crucial to first talk about the delivery time frames with your freight services provider.
Moreover, it will help if you ensure that your international shipments will run smoothly towards their destination. Another critical factor is the cost. It is a major issue when choosing the method of shipment. For instance, sea freight is economical as compared to air freight. Although air freight has some advantages over ocean freight, such as faster transit times, reliable delivery dates, etc., its cost is higher than others. Therefore, suppose time is more critical for your shipment than the cost. In that case, you can search online for reliable air freight services to find the best possible option to cater to your needs.
Range of Freight Services Offered
Every business has some specified requirements for shipping their goods internationally. Before you choose any freight company, confirm that they are offering the services you need. Generally, freight companies provide inland transportation services, inventory management services, insurance, customs clearance, cargo space booking, import and export documentation, etc. While doing your research, it is essential to acquaint yourself with the different services your chosen freight company provides. They should offer services that align with business supply chain processes and guide you about the required shipment documents.
Experience of Freight Companies
Experience is among a few essential factors to consider for freight companies before choosing one for your business. Experience particularly determines how your freight services partner settles the shipping issues. Some of the most commonly occurring issues associated with shipping include dockworker strikes, port shutdowns, cargo reroutes, warehousing, and customs. Such potential problems most commonly appear in international shipping. Freight companies with years of shipping experience know better ways to settle such issues, so your goods reach their destination unhindered.
Volume Capacity
Of course, as an international business, you want to know every factor regarding your freight company to get full benefits of the services they provide. Volume capacity is another essential thing to consider before choosing your freight services. It's necessary to determine whether the company can manage a particular volume of your goods and shipment assignments. The volume capacity depends on the size of your business and how many shipments you will have internationally. The point is that you must check the volume beforehand to choose a freight company that fulfills your requirements. Also check the face verification solution is great option to check faces.
The Reputation of Freight Companies
The reputation of the freight company is another significant factor that you must consider. Choosing an experienced but ill-reputed freight company will bring no good to your international business. Suppose the company's previous clients are unsatisfied and complaining about them. In that case, the chances are that you might end up having a similar experience after hiring them.
On the other side, if clients are generally satisfied with the services the freight company offers, then you'll possibly be satisfied with those as well. If you don't know how to check their reputation, don't worry, it's not that difficult. All you need is to read online reviews about them or talk to their previous clients to learn more about the company. Both of these steps will enable you to determine the freight company's reputation. You can go with any of these steps first but go with both if you still aren't satisfied. That way, you'll know whether you want to hire that company for your business.
Right Global Agents Network
It is the responsibility of your freight company to handle your international shipments at both the origin and destination port. International shipping requires significant logistics, and the right freight company is the one that can serve this purpose for you. These companies have a vast network of international agents that are constantly in touch with them. While selecting a freight company, ensure they have the network and connections in the country where you need your goods to be shipped. It will keep the information flowing smoothly, ensuring that your shipments reach their destination country in a timely and secure way.
Customer Service
Like all companies, customer service is an essential part of freight companies. These companies can provide you with the necessary information to expand internationally with their excellent customer support service. It is essential if it's your first time in the international market. Companies with exceptional customer service enable you to stay in direct contact with your freight agent handling your cargo. They offer open lines of communication when you have any questions regarding your shipment globally. What's more, they'll have a great level of responsiveness, informing you of any issue or delay regarding your cargo.
Conclusion
Whether you are new to the global market or already a veteran in the international shipping of goods, you should research well before hiring any freight company. As these companies are responsible for managing your goods, they can determine your business's success. Give this selection process proper time, ask plenty of questions, and ask for references to get complete insights into the company. It will enable you to select a freight company that's reliable, trustworthy, and experienced to take care of your goods and shipping requirements.