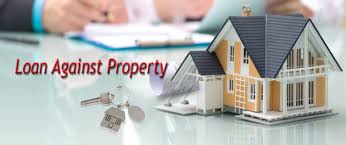 Loans are the lifelines to fulfilling a dream even when one doesn't have the necessary finances at the moment. If you are looking for loans at the lowest interest rates, loans against property (LAP) is the best of all. Loan against property are secured loans that help you avail substantial loan amounts with minimal eligibility criteria. Secured loans are given against collateral, and hence they have lesser interest rates and longer tenure. However, many are skeptical when it comes to availing of a loan against property due to certain myths surrounding it.
Let's discuss the six myths pertaining to loan against property and the truth behind it.
Busting 6 Myths About
Loan Against Property
Myth 1: Loan Against Property Has High-Interest Rates
No! loan against property is availed by pledging a high-value property as security; hence it comes under secured loans. It is to be noted that Secured loans have lower interest rates than unsecured loans. The interest rates for loans against property are on the lower side compared to other unsecured loans. It ranges from 8.00% p.a. to 15% p.a. You can avail of these loans for a longer tenure of up to 20 years at the lowest EMI of even Rs 700 per month based on your loan value.
Myth 2: You Cannot Use Your Pledged Property Until You Repay the Loan
Most borrowers think that they cannot use the property they pledge until the loan is repaid. It is not true. You can continue to collect the rent if you have pledged your rental or commercial property. You can stay in a property and still give it as collateral while continuing to use it. As long as you do not default on the loan EMIs, you can continue to utilise the property.
Myth 3: You Need to Have a High Income to Avail of a Loan Against a Property
A loan against property is a secured loan, and hence it does not have stringent eligibility criteria compared to unsecured loans. The approval process is made straightforward. You can avail of the loan as long as you meet your loan against property eligibility criteria. As the maximum loan amount depends on the loan to value (LTV) ratio, it is not mandatory to have a high income to avail LAP loans.
The essential eligibility criteria for LAP loans are:
Your age should be between 21 and 60 years if you are a salaried employee

If you are self-employed, you need to be between 25-65 years of age

If you are an SME (small and medium enterprise), your enterprise needs to be two years old.

You Should be a resident of India

Your credit scores need to be more than 700

If you are an SME, your financials should show a steady source of profits over the past two years and should be audited by a chartered accountant

Myth 4: LTV Ratio Can Go Up To 100%
You cannot opt for a loan against property for the total value of your pledged asset. No lender will offer you the whole property amount. However, it is possible to avail until a maximum of 60 to 70 per cent of the pledged property value for the loan amount. To determine your property value, the officials from your financial institutions will visit the property to estimate its market value before the amount is sanctioned.
Myth 5: Loan Against Property Involves a Lot of Documentation and Cumbersome
You can avail loan against property at absolute ease especially when applied online. The process is convenient and transparent. Since the documents are verified through digital processing, the loan sanction is quick and hassle-free. The application to sanction is seamless and easy to understand.
Myth 6: Restriction on End-Usage of Funds

There is no cap against utilising funds while availing loan against the property unless it is put to legal use. You can use the loan against property for home renovation, medical emergencies, wedding expenses, investments and more.
The best part of availing of a loan against property is that these loans give you up to 20 years to repay the loan. Most loans have shorter tenures or have a cap for utilization. A loan against property gives you quick access to funds up to 50 crores based on the property value. Calculate your eligibility by researching online beforehand and zero in on a lender.
Approach the lender to provide customized property loans based on your requirements. Always have good customer support in place to have a hassle-free experience.