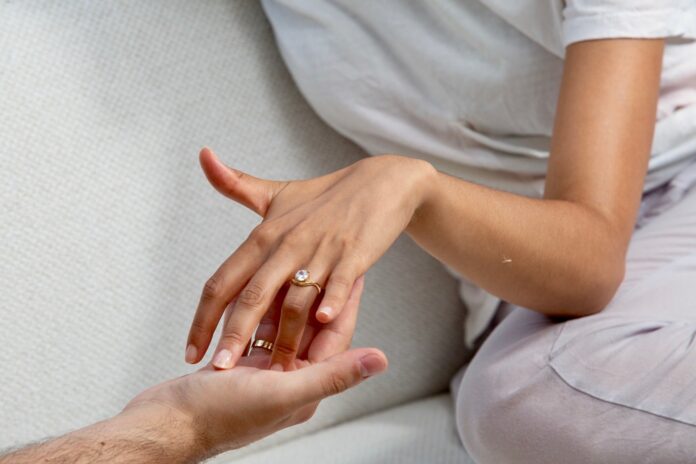 Choosing the perfect engagement ring for your partner is one of the most important decisions you will ever make. Selecting a ring that expresses your love and commitment can be tricky, but with some thoughtful consideration, you can find an exquisite piece that perfectly reflects the unique bond between you both.
With so many different styles to choose from, it's important to take your time and do some research before settling on a design. In this article, we'll provide practical advice on how to select the ideal engagement ring for your special someone.
1. Understand Your Partners Taste
Finding the perfect engagement ring for your partner can be a daunting task. To make sure you get it right, it is important to understand their taste and preferences.
Start by asking yourself questions about the kind of jewelry they wear on special occasions or if they have any favorite styles or materials. Do some research online, in magazines, and even visit local jewelers to get ideas and inspiration that match their style.
Ask your partner's close friends or family members for hints about what type of ring might suit them best. Once you have all this information, use it to narrow down your search for an engagement ring that will perfectly reflect your partner's tastes and personality!
2. Set a Budget for the Ring
When it comes to selecting the perfect engagement ring for your partner, one of the most important considerations is setting a budget. This can help you narrow down your selection and ensure that you select a ring within your price range.
You should take into account all aspects of the purchase such as the cost of the diamond or gemstone, the cost of the band itself, tax and shipping costs if applicable, and any additional fees associated with acquiring an appraisal or certification.
All these must be taken into consideration when looking at different rings; otherwise, you may end up spending more than planned on a beautiful but costly ring that won't fit into your financial plan.
3. Research Different Types of Rings
When researching different types of engagement rings, it is important to consider the style and type of ring that best suits your partner. Consider their lifestyle: do they prefer a modern or a classic design? Do they have any allergies to metals or gemstones that might limit their choices?
Furthermore, keep in mind the four C's when selecting an engagement ring – cut, clarity, color, and carat weight. These will help determine the quality as well as the cost of the diamond. Lastly, research traditional designs such as solitaire and three-stone settings for timeless looks; halo settings for brilliance; vintage styles for unique flair; tension settings for modern elegance; split shank designs for maximum sparkle.
Choosing from these various options can help you find an engagement ring that perfectly expresses your love story with your partner!
4. Consider Quality and Durability
When it comes to engagement rings, quality, and durability are key. The ring should be made with the highest quality materials that will last through the years.
Look for a diamond with a good cut, clarity, color, and carat weight as these factors directly affect how long your gemstone will sparkle. Also, look for metal bands made from platinum or gold which provide additional shine and durability for the overall piece of jewelry.
When choosing an engagement ring, make sure you purchase one that is well-crafted so it can withstand everyday wear and tear over time without losing its beauty or luster.
5. Selecting the Right Stone Cut and Setting
One of the most important aspects of choosing an engagement ring is selecting the perfect stone cut and setting. The shape, size, color, and quality of your diamond will be determined by its cut and setting. Round cuts are a classic choice for engagement rings, but cushion-cut diamonds, princess-cut diamonds, or emerald cuts can also make beautiful choices.
The type of metal used in the setting can affect how light reflects off of your diamond; gold or platinum may provide a more traditional look while palladium or titanium can create a contemporary feel.
Prong settings are popular because they allow more light to enter the diamond from multiple angles, while bezel settings offer a modern look with increased stability. Taking into consideration style preference as well as budget when selecting a stone cut and setting will help you find that perfect engagement ring for your partner!
6. Seek Professional Advice from a Jeweler

When it comes to buying an engagement ring, seeking professional advice from a jeweler can be invaluable. A certified jeweler can provide expert guidance on the best styles and types of diamonds or gemstones that fit within your budget.
They will also help you understand the different quality factors such as cut, color, clarity, and carat weight that affect the overall value of a diamond. Moreover, they have access to custom settings that may not be available in regular stores so you get more options when designing your unique engagement ring for your partner.
Conclusion
The perfect engagement ring for your partner is a special symbol of love and commitment. Finding the right ring can be overwhelming, but by following these steps you should be able to select an engagement ring that will make you're beloved feel loved and cherished.
Start by considering your partner's style preferences, budget, lifestyle, and other important factors. Then consider the 4Cs of diamond quality – cut, clarity, color, and carat weight – as well as setting type when selecting a diamond-based engagement ring.
Finally, remember to factor in the sentimental value of certain heirloom pieces or family jewelry into any decision you make about an engagement ring for your beloved. With some thoughtful consideration and research on styles and diamonds, you'll find a stunning selection that will capture their heart forever!