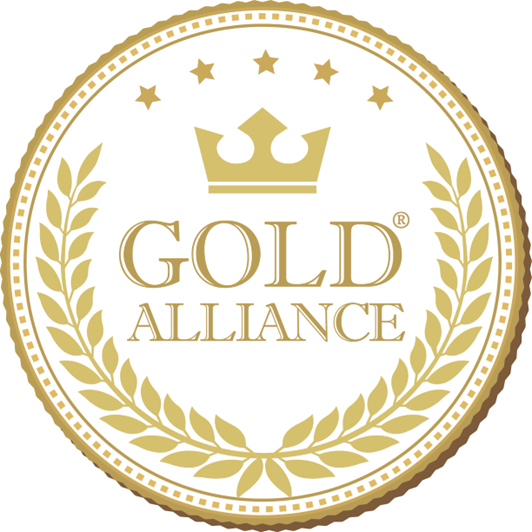 Have you finally decided to become a precious metal investor? If looking for a long-term investment approach for your retirement, you should team up with a precious metal broker.
Individuals interested in buying metals of precious value can personalize and secure their self-directed IRAs by trusting their accounts in the hands of experienced precious metal brokers, such as Gold Alliance Capital.
This company stands out from the rest of the firms by providing an excellent buyback program, educative resources, various products, etc. It's reasonably priced and reputable.
Here is everything you need to know about Gold Alliance Capital.
A company overview
Gold Alliance was founded two decades ago by Joseph Sherman as a precious metal broker to assist clients in shopping for investment metals. This firm takes the role of a consultant for customers by advising them on which metals are worth the purchase. Its inventory doesn't only feature silver and gold but platinum as well.
The management team of Gold Alliance consists of Joseph Sherman, Kevin Troy, and Fred Abadi. As previously mentioned, Sherman is the Chief Executive Officer of the company with more than twenty years of experience in commodity trading and financial services. Kevin Troy is a senior portfolio manager and one of the partners with a marketing degree. Fred Abadi is the other senior portfolio manager and partner with a degree in business management.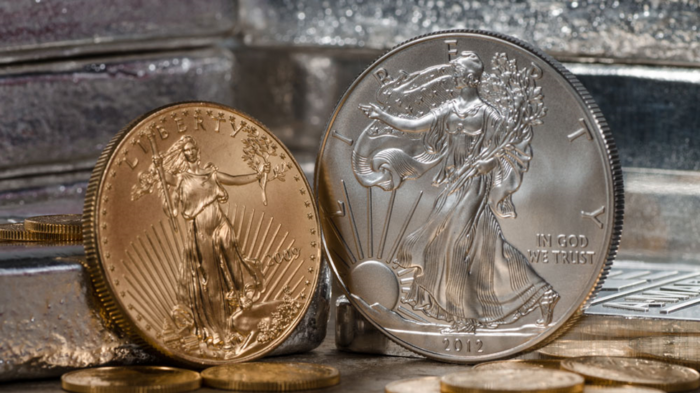 What do investors get from Gold Alliance?
This firm appeals to many investors owing to its storage and buyback program, which proves helpful when selling precious metals. There are plenty of Gold Alliance company reviews that potential clients can read to learn more about the firm. Gold Alliance not only buys back the metals purchased from it but from other businesses as well. It adheres to its buyback policy without any questions and inspections, provided the products were purchased from it.
When you wish to sell precious metals purchased from its competitors, the firm inspects the products first before making an offer. It's worth knowing that the buyback program includes bars and coins only. The preferred depository of the firm is the Delaware Depository, where you can choose between segregated and non-segregated storage options.
The product selection of Gold Alliance consists of IRS-approved bars and coins in different weights. Gold bars are available in sizes of one ounce and ten ounces. In contrast, silver bars can be purchased in 10-ounce and 100-ounce sizes. While the product selection is indeed extensive, the transparency of the firm regarding pricing is almost non-existent. Prospects have to call the firm's number to get information about the product prices.
When it comes to custodian preferences, this firm has established partnerships with three custodians. The Equity Trust Company is a custodian with three decades of experience in serving all fifty states. The Preferred Trust Company has a shorter experience record, but it's highly popular for its customer service and all-inclusive fees.
The GoldStar Trust Company is among the most popular US IRA custodians, serving all fifty states and managing more than 37,500 self-directed IRAs. The preferred depository for precious metals approved by the IRS is the Delaware Depository, located in Wilmington, Delaware. This facility is spacious and provides high-level security. It offers comprehensive insurance from the oldest and most reputable companies.
Another advantage of teaming up with Gold Alliance is the policy of providing clients with lifetime customer support. While most of the other firms offer customer support until the setup process is ongoing, this one offers long-term support by providing its clients with access to educational tools, instructional materials, etc. You'll receive continuous portfolio support, which is of great assistance to any investor. This article reveals fifteen post-Covid customer service statistics.
Another aspect that makes Gold Alliance stand out from the rest of the firms is the devotion to the education of customers. It provides a multitude of educational resources and a well-equipped library with interesting articles on various topics. For instance, these articles teach investors about the importance of precious metals in the protection from a crisis, the advantages of owning gold, etc.
Moreover, a portion of the website is especially dedicated to market investment news and precious metal charts. Gold Alliance also has a blog, which is updated with new articles every week. The chosen topics cover new information about precious metals, inflation, IRAs, geopolitical event analysis, etc.
How to start an account?
The task of starting an account is performed in several steps. The first one is contacting a customer representative to assist you with the investment based on your investment goals. You cannot start an account unless you speak with a consultant and receive an application, which you are supposed to fill out and mail to the firm via FedEx in a prepaid envelope.
The activation process takes no longer than 24 hours. The account-funding process can last a couple of days, depending on how you decide to complete the task. When rolling your funds over from another IRA, it may take five days for the money transfer to be completed. Each client is provided with reports on a quarterly basis on his/her portfolio value. Follow this URL, https://www.investopedia.com/terms/i/ira-rollover.asp, to get familiar with direct and indirect IRA rollover.
Furthermore, clients can access their account details online at any time. Investors can even purchase the metals online and have them delivered to the desired location. Until the age of seventy, you won't be obliged by the IRS to withdraw a certain money amount annually.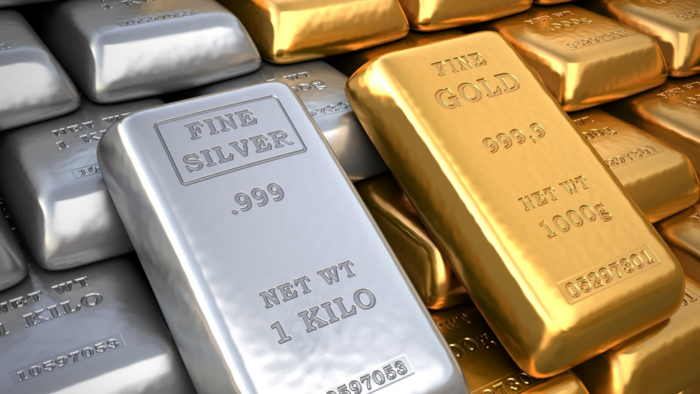 Expenses
Each investor should be fully aware of the expenses necessary for making an investment. From the moment you sign up with Gold Alliance, you should expect to pay $180 on an annual level, which includes account maintenance, storage, access to an online statement, etc. In general, the fees charged by this firm are of lower cost compared to other companies.
The difference in fees results from the decision of Gold Alliance to pay for the upkeep of the account and storage. Normally, you will have to pay for the metals themselves. Nevertheless, the prices of such metals vary on a daily basis, which is why you should reach out to the company to ask about pricing.
The margins used by this firm are relatively high, meaning you might pay more for a certain metal than its current market value. In terms of minimum investment, there are no requirements for investing a minimum sum.
Pros & cons
There are more advantages to choosing Gold Alliance for a partner than disadvantages. For example, this firm has excellent ratings on BBB, Trustpilot, and TrustLink. Its BBB rating is A+ with four closed complaints in the past three years. The rating on BCA is AAA with zero complaints. Additionally, the TrustLink rating is five out of five stars.
Another benefit of choosing Gold Alliance is its partnership with three reputable custodians. The preferred vault facility is renowned as well. Also, they offer two storage alternatives, which are segregated and non-segregated storage.
Potential cons of working with this firm include paying a higher premium on exclusive coins and the absence of platinum and palladium in their offerings. Another fact that might be considered a disadvantage by some investors is the lack of long-term experience in the industry.
Why makes Gold Alliance different?
This firm differs from the rest of the companies in this sector mainly because of its superb customer service. Unless you are satisfied with their products/services within the first week, you will be offered a full refund. You will be continuously recommended which metals to purchase and how to see the assets back.
Another thing that appeals to investors is the absence of pushy salespeople. Also, the agreement you sign states all your rights and obligations. The agents employed by this firm strive for diversification by encouraging their clients not to invest in a single asset but several.
The annual fees you will pay at Gold Alliance are lower than the competition. Their maintenance costs are reasonable as well. Nevertheless, you're expected to remember that they usually mark up their metals way above the market value. Consequently, if buying metals, you should plan to pay much more than you've anticipated.
The bottom line
This broker might assist you in building your portfolio.
Trust your investment in the right hands to prevent future disappointment.
Be prepared to pay a bit more than you expected!
Read more about: Is Gold Investment Worth The Money?