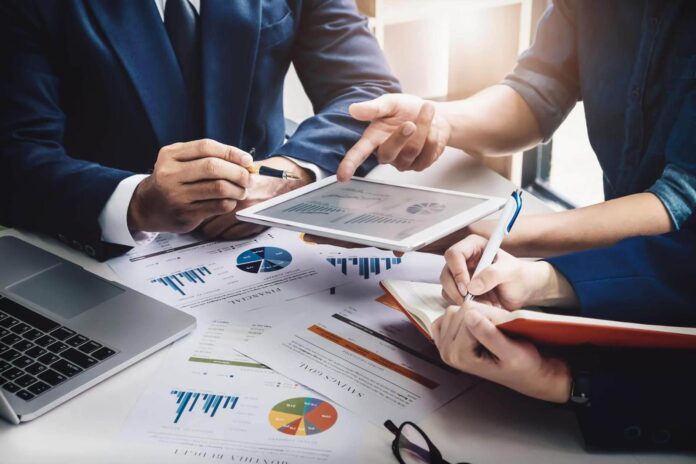 Effective stakeholder management is essential for the success of any project. It requires a clear understanding of the interests and objectives of all stakeholders, as well as an ability to anticipate potential problems and devise strategies to overcome them.
In this article, we will explore key strategies that can help you master stakeholder management to ensure your project's success. We'll look at how to identify stakeholders, build relationships with them, manage conflicts, and communicate effectively throughout the process.
By following these steps you will be better equipped with the skills needed to successfully manage projects from start to finish.
Analyzing the Roles and Responsibilities of Each Stakeholder
Analyzing the roles and responsibilities of each stakeholder is a key step to achieving project success. Knowing who is responsible for what and how all stakeholders interact with one another can help identify potential difficulties that may arise during a project. It can also provide clarity on areas where collaboration could be beneficial or areas where individual performance will be critical.
By assessing each stakeholder's role in the project as a whole, managers can ensure everyone involved has suitable resources and support to succeed while avoiding any confusion over duties or expectations. As such, teams need to take stock of their stakeholder's roles early on to anticipate any potential issues that might arise down the line.
Developing an Engagement Plan to Manage Stakeholders
Source: graduate.northeastern.eduDeveloping an effective engagement plan to manage stakeholders is essential for project success. Stakeholders are individuals or groups that have a vested interest in the outcome of a project, so their needs must be taken into consideration.
Creating an engagement plan allows you to identify who the stakeholders are and how they should be engaged throughout the life cycle of your project. Through this process, you can ensure that all stakeholders remain informed and involved while also addressing any potential issues before they become problems.
Furthermore, having an engagement plan helps you prioritize stakeholder goals and objectives as well as anticipate and respond to issues quickly if something unexpected arises. Ultimately, developing a comprehensive stakeholder management strategy will enable the successful completion of any project by providing clear guidance on how best to engage with those affected by it.
Communicating with Project Stakeholders Effectively
Communicating with project stakeholders effectively is critical for successful project management. To do this, it is important to consider the various needs and expectations of each stakeholder group while maintaining a focus on achieving the overall objectives of the project.
This requires active listening and communication strategies that allow you to understand their concerns, explain your decisions, and provide clear feedback on progress. It also involves being able to manage difficult conversations to achieve consensus between all parties involved in the project.
Proactive approaches such as setting up regular check-ins or meetings can help ensure all stakeholders are kept informed about developments and have an opportunity to raise any issues they may have before they become major problems down the line. Finally, effective use of digital tools can be used to streamline communication processes so that everyone remains engaged throughout a project's lifecycle. By taking these steps, you can create an environment where stakeholders feel heard and respected which sets your projects up for success from start to finish.
Building Trust Amongst All Project Team Members
Source: fiscalnote.comCreating trust among project team members is essential for successful stakeholder management and, ultimately, project success. To build a strong foundation of trust within the team, clear communication needs to be established between all stakeholders.
This includes setting expectations for how conversations should occur and what everyone's roles are in the process. Additionally, regular check-ins with each other can help foster an environment where people feel comfortable expressing their ideas and concerns without judgment or fear of repercussions.
To further promote trust within the team, it is important to ensure that everyone is aware of any changes that may impact them so they can plan accordingly. Finally, celebrate successes together! Acknowledging positive outcomes not only builds morale but also helps create a sense of unity amongst all members involved in the execution of the project.
Dealing With Conflict Between Different Interest Groups
In any project, dealing with conflict between different interest groups is a must. It requires strong and efficient stakeholder management strategies to ensure the success of the project.
Effective negotiation skills are key when it comes to resolving disputes or disagreements between stakeholders that have conflicting interests. Being able to listen carefully and thoroughly to all sides of an argument, while also providing constructive feedback and solutions can be beneficial in finding an agreement that works for everyone involved.
Additionally, understanding how each side feels about their particular interest group's position will help identify common ground upon which decisions can be made more easily. Taking into account both short-term and long-term effects of potential solutions is essential when attempting to make compromise decisions that are satisfactory for all parties involved.
With effective communication, empathy towards other perspectives, and creative problem-solving techniques a successful resolution may be found even in the most challenging situations involving multiple conflicting interests groups.
Conclusion
Source: projectriskcoach.comStakeholder management is a critical skill for project success. By understanding stakeholders' needs and expectations, as well as the dynamics of stakeholder relationships, project managers are better equipped to tackle potential conflicts and maintain positive working relationships.
With the right strategies in place, like those outlined by Borealis, project teams can master stakeholder management and ensure their projects have a successful outcome.