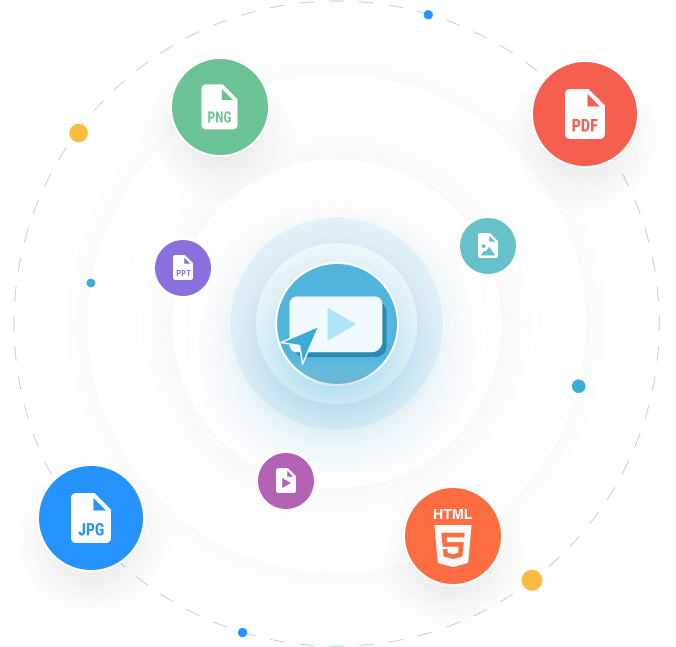 Videos are the next big thing in the world of marketing. They have the potential to lure in the audience and make them stick to your brand. You need to use the videos to the maximum potential. However, if you want to attract consumers using videos, you will have to put in that additional effort in making the most engaging videos. When it comes to engaging videos, intro videos are an essential part. If you want to use an intro video at the beginning of your content, you will have to know how to make an intro.
Intro video gives you a platform to create a brand identity for yourself. Therefore, you should try to explore the opportunity. You can go all creative with an intro video or take a professional approach to make these videos. It will all depend on the tonality of your video. You must consider adding an intro video to all of the video content that is going out from your company.
What is an Intro Video?         
An intro video is anything that introduces your video to the audience. It discloses the title of the video and creates a brand identity for your company. An intro video should serve the purpose effectively while being short and crisp at the same time. You can add different elements to an intro video like the title, text elements, logo animations, etc. Before experimenting with intros, you should know how to make an intro.
Crafting captivating introductory videos, with the aim of producing engaging videos, requires careful consideration of various factors. Typically, these videos don't heavily involve numerous individuals, potentially necessitating video recording. However, meticulous content editing, which plays a pivotal role in creating engaging videos, remains indispensable. A proficient video editor becomes indispensable in this regard. The fortunate aspect is the abundance of video editing tools accessible, ensuring that the process of producing these engaging videos is both efficient and creatively satisfying.
To elaborate, the initial steps involve content creation and recording. Given the limited focus on individuals, shooting the video might involve solo efforts. However, the crux lies in the post-production phase. Thorough editing transforms raw footage into a polished masterpiece. This is where a robust video editor steps in, offering a suite of tools to enhance visual and auditory elements.
An intro video aims to set the tone right for your business. Also, it should act as a crisp introduction for everything your company does and the values it stands for. Tools like InVideo will aid you in making concise yet impactful video intros that will help you attract relevant customers. If you are a business and have a website, you should place a video with the intro video on your homepage for your viewers to see the message that you are trying to give out on behalf of the brand.
However, you should ensure that the length of the intro video is not going out of hand. If you make long intro videos, there are high chances that the viewer will skip the intro and go to the main part of the video or skip the entire video altogether. Therefore, keep it crisp and to the point and use it as a nutshell to showcase your brand identity concisely.
Ways to create intro videos
There are several ways of creating an intro video that is impactful and yet simple to make. You can use different concepts to create an intro video and make it as creative as possible. However, making it creative does not mean that you will make it all cluttered. It would be best if you kept the intro clean and minimalistic.
You can choose the colors for your video based on the brand colors. The first thing you must consider for creating an impactful intro video is that you will have to explore the tool you will use to create video intros. You can take a blank template and start using the canvas to understand the tool's different features. If you try checking out all the features of a video-editing tool, you will come up with other techniques using which you can create an impressive video intro.
Some of the ways or tips by which you can create video intros are:
Have an objective
You must keep in mind the objective that your intro videos are trying to achieve. Without a purpose, there are chances that your intro video might fall flat. Whether you want to create a brand identity or add a logo and make it a branded piece of content, you should have an objective in place.
Also, if you are at a very initial phase of your business, you must use intro videos to establish the brand's positioning. You can also use intro videos to introduce a change to your business or any aspect of the company. You can use it as an effective tool to make your consumers aware of the products or services.
Keep it crisp
Creating compelling intro videos that will attract customers is to keep them short and within a stipulated time frame. Several marketers have voiced their opinions on keeping the video short. A significant chunk of the audience decides if they want to watch a particular video or not based on the video's thumbnail and the duration of the video.
Video intros solve this problem as they cover the essential information in seconds. A snippet of the intro video can be very effectively used as the video's thumbnail. Also, you must make sure that you are not adding a lot of information in the intro videos as then the essential information might get lost.
Setting the tone
You can use the intro videos very effectively to set the right tone for your brand. You can also introduce some human elements in the intro video so that the content becomes much more relatable. Also, you can enlist the experiences that you can provide as a brand to all of your customers. You can try including your team members in different ways in the intro video. You can either take small interviews of the team members or add their candid shots in the video itself.
Conclusion
You need to consider several things while creating an intro video for your business. It would be best to consider all of these factors and then start creating the videos. Also, you must use intro videos for multiple purposes so that the content becomes more relevant to the brand.

Read more about: Face Detection System in 2023: The advantages and disadvantages