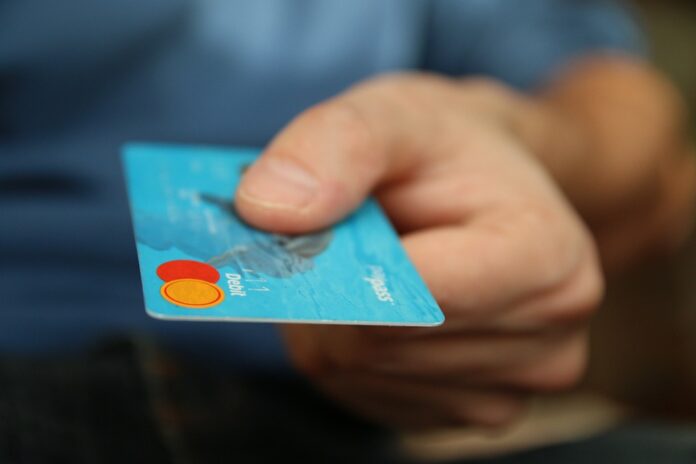 Kratom vendors have plenty to contend with to ensure their businesses stay afloat; payment processing is the most significant challenge they face. The herb may not be federally illegal, but compounding skepticism from regulatory authorities, including the FDA, makes kratom businesses pariahs in the financial service sector. Many banks and mainstream credit card processing companies blatantly refuse to serve kratom businesses due to the businesses' high-risk nature.
However, credit card processing companies that cater exclusively to the kratom industry are emerging to fill the financial gap. So, if you are a kratom industry player, keep reading to know more about kratom payment processing.
Why Are Kratom Businesses "High-risk"?
High-risk industries have two defining characteristics that make financial institutions steer clear for them. For starters, they face numerous legal restrictions, meaning they risk immeasurable losses due to volatile compliance requirements. Secondly, such businesses are prone to commercial disputes like "friendly fraud," leading to a high chargeback rate.
To understand why kratom qualifies as a High-risk industry, begin by understanding its origin. Kratom (Mitragyna speciosa) is an herb originating from Southeast Asia, where indigenous communities use it for its purported medicinal purposes. The herb first made its way into the US and Europe as an atypical opioid that could potentially treat opioid addiction.
Fast-forward to 2023, and 0.8% of American adults use the herb's products like teas, powders, and capsules for a stimulant effect, pain relief, and other purported benefits. Despite having a legion of consumers, kratom is a contentious herb. Regulatory agencies like the FDA and the Drug Enforcement Agencies (DEA) posit that its potential risks outweigh its benefits.
Although the kratom industry has an average to below-average chargeback rate, which is acceptable, payment gateway and payment processors prefer dealing with risk-free businesses. The legal controversy surrounding the herb makes such online networks shun kratom businesses.
Kratom businesses' struggle with processing online payments means they cannot expect significant growth by depending solely on walk-in customers. Fortunately, kratom credit card processing companies can assist by offering the following services and benefits.
How Kratom Credit Card Processing Works

Kratom credit card processing companies offer the following services to simplify life for kratom vendors and give them a shot at success.
Help Vendors Acquire A High-risk Merchant Account
Payment gateway and payment processing networks typically classify businesses as low-risk-medium-risk, high-risk, and prohibited before allowing the business owners to create merchant accounts. Most online payment processing companies prefer partnering with low-risk to medium-risk industries and businesses.
Although high-risk merchant accounts typically feature undesirable charges like substantially higher transaction fees, reserve charges, and early termination fees, kratom credit card companies can negotiate waivers and reductions.
The key advantage of having a high-risk merchant account is that you can accept multiple online payment types, making the purchase journey smooth for your clients.
They Review Your Merchant Account Application
Besides gateway and payment processing networks refusing kratom vendors' services, those that grant services take forever to approve their high-risk merchant accounts. While low-risk and medium-risk merchant accounts typically take two to five business days to receive approval, high-risk merchant accounts take up to five weeks.

That is where kratom credit card processing companies come in, helping simplify the process for you. Although specifics vary, such companies can slash the approval waiting time for your high-risk account by up to 50%. The kratom payment processing companies offer internal merchant account underwriting services to expedite the application review.
They Facilitate High-risk Merchant Account Integration With Gateway Platforms
Gateway platforms are at the heart of online payment networks, providing a portal for clients to make payments and linking the consumers' and the payee's payment processors. If your e-commerce platform does not feature gateway platform integration, you will not manage to process customer payments.
The companies help set up an integrated gateway platform. Moreover, the integration process includes ETR machines for use in brick-and-mortar storefronts, guaranteeing a smooth shopping process for all your customers.
Offer FDIC Insurance For All Payments
The Federal Deposit Insurance Corporation (FDIC) provides deposit insurance to financial institutions that pay premiums. An FDIC insurance means that the federal body refunds your business funds should your financial service provider collapse or experience a theft incident.
Risk Management and Prevention

While the kratom industry has a low chargeback rate, fraud remains a significant concern for all businesses using online payments, particularly with e-commerce platforms. The credit card processing companies conduct a risk assessment for your business and advise you on reducing fraud chargeback instances.
Same-day Access To Funds
Although this provision may vary from service provider to service provider, most kratom credit card processing companies allow you same-day access to your funds. Therefore, you do not have to put your business' financial commitments on hold.
Conclusion

Kratom Credit Card processing companies give kratom businesses a chance to thrive without resorting to underhanded techniques. However, reliable ones are pretty difficult to find, with some hiding exorbitant service charges in hidden fees. So, do thorough research and only settle for reputable kratom credit card processing service providers.